Gazechim Composites France participated to the construction of "Le Corsaire D'Émeraude", a 26 metre boat.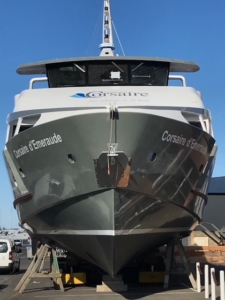 A boat of 55 tonnes with an approximative speed of more than 20 knots which will serve Saint-Malo to L'Ile de Guernesey.
Gazechim Composites France worked with Chomarat and GVAC.
Next construction will be expect on September!